Why Should you work with a REALTOR® and Choosing a REALTOR®

If you see a home as one of your most important investments, the REALTOR® you work with could be one of your most valuable resources. Unlike many real estate agents who are simply licensed by their state to do business, REALTORS® are real estate professionals who have agreed to act under and adhere to a strict Code of Ethics.

Real estate professionals do more for sellers than make the transaction easier. They make them money. In fact, the average seller who uses a real estate professional makes 16 percent more on the sale of their home than do sellers who go it alone. That's an average of $31,800 per home. Knowing the value of your home in today's market can help you make important financial decisions and using the right REALTOR® can get you top dollar.
Using a REALTOR® for buying a home is just as important as using a REALTOR® for selling a home! Real estate professionals assist both sellers and buyers with the services necessary for a successful real estate transaction, especially pricing and marketing. Real estate pros can help price the property accurately and market it successfully using the variety of tools available today -- Internet, print, word of mouth and more. REALTORS® know best how to prepare a home and maximize value, provide broader exposure to the market and are more likely to generate multiple bids than a seller on the own.
In addition, REALTORS® are experts in attracting qualified buyers. A professional can show a home more objectively than can a seller who may be emotionally attached to the home, and who might become unnerved by prospective buyers' critical comments. The real estate pro also checks the financial capability and bona fides of buyers before allowing them onto a seller's property.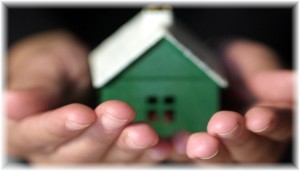 It's just smart business to use a REALTOR®. There are obvious reasons why almost 85% of all property is sold today via a real estate professional. It takes time, money, patience, etc...all the things that are in short supply these days for most Americans!

Choosing a REALTOR®

Searching for your dream home can be a time consuming experience. Working with a professional REALTOR® will make the process much more efficient. Since most people spend a fair amount of time with their REALTOR®, it's important to choose a professional you feel comfortable with, and one who is responsive to your needs. The following questions will help you decide if a particular REALTOR® is right for you:

Do they return your phone calls or emails?


Do they ask you questions to determine what you want/need in a house?


Do they perform a financial analysis to help you determine how much you can afford?


Do they explain things clearly?


Do they suggest financing methods?


Do they seem knowledgeable about the community?


Do you feel comfortable spending time with them?

If the answer to most of these questions is "Yes" - you've found yourself a great REALTOR®. If you find yourself answering "no" to many of these questions, or to any individual questions that are important to you, you should keep looking until you find a professional you feel comfortable with.

We at Enchantment Realty want to be your REALTOR®....give us a call and we'll be happy to assist you in your home buying or selling process.